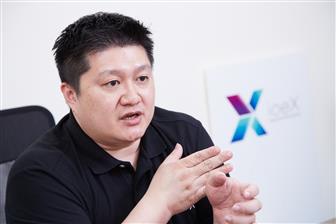 Blockchain to play only supporting role in diverse applications, says ioeX CEO
Sammi Huang, Taipei; Willis Ke, DIGITIMES
Blockchain technology can be applied to diverse industries in the future, but it should be playing a supporting role rather than a leading one, according to Aryan Hung, founder and CEO of ioeXnetwork, a Taiwan startup dedicated to serving a decentralized peer-to-peer network blockchain ecosystem.
Though most people have little knowledge about blockchain, the technology has been quietly used in their daily lives. Nevertheless, blockchain technology must be totally blended into people's daily life to highlight its real value, Hung told Digitimes in a recent interview.
Hung disclosed ioeX has teamed up with QuuBe to build the world's first blockchain-based TV series, dubbed QuuMoney TV, featuring decentralized network application. It is a smart TV based on Android TV Platform (Android 9.0), providing multiple decentralized, end-to-end connection.
He said blockchain is a technology for recording data on a distributed ledger, which is a decentralized database spread across several nodes or computing devices.
He added that a blockchain is essentially a continuously growing list of records, and its append-only structure only allows data to be added to the database, making it impossible to alter or delete previously entered data on earlier blocks. Blockchain technology is therefore well-suited for recording events, managing records, processing transactions, tracing assets, and voting.
Hung said blockchain is still at an initial development stage and it will take a long time for related technologies to become mature.
ioeXnetwork founder and CEO Aryan Hung
Photo: Michael Lee, Digitimes, May 2019